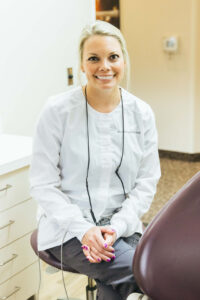 If you have any restorative or esthetic dentistry needs, including: fillings, crowns, veneers, or teeth whitening, our staff can help!
Composite fillings provide good durability and resistance to fracture in small-to-mid size restorations that need to withstand moderate chewing pressure.
Crowns are used to restore a tooth's function and appearance following a restorative procedure such as a root canal.
A veneer is a very thin shell of porcelain that can replace or cover part of the enamel of the tooth. All-porcelain (ceramic) restorations are particularly desirable because their color and translucency mimic natural tooth enamel.
Whitening procedures have effectively restored the smile of people with stained, dull, or discolored teeth.