Tooth replacements
Tooth replacements can mean a number of things and is different for each patient. Dental Implants, Bridges, Partial Dentures, and Complete Dentures can be completed in office at Dental Health Partners of Ionia.
Dental Implants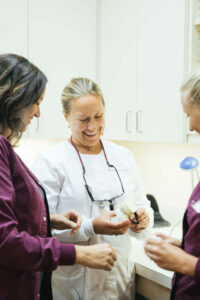 Dental implants are a restorative option that allow you to replace missing teeth with ones that look, feel and perform like your own. Implants are used for single crowns, bridges or dentures. Implants are synthetic structures that are placed in the area of the tooth normally occupied by the root. Implants are anchored to the jawbone or metal framework on the bone and act as a foundation for an artificial tooth or permanent bridge. In some cases, implants can be used to attach dentures.
Not everyone is a candidate for a dental implant, however. For a successful implant to take hold, a candidate must have proper bone density and have a strong immune system. In all cases, dental implants require strict oral hygiene.

Implants are so well designed that they mimic the look and feel of natural teeth. Implants are usually made of a synthetic yet biocompatible material like metal or ceramic.

Surgery is necessary to prepare the area for an implant and place the implant in the mouth. Following the procedure, a period of time is required for the implant to take hold and for bone tissue to build up and anchor the device. In some cases, metal posts are inserted into the implant during a follow-up procedure to connect the tooth. Since implants require surgery, patients are administered anesthesia and, if necessary, antibiotics to stave off infection following the procedure.

Like any restoration, implants require diligent oral hygiene and proper care to ensure they last a long time.
---
Bridges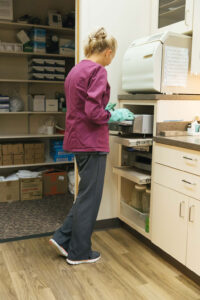 Bridges are natural-looking dental appliances that can replace a section of missing teeth. Because they are custom-made, bridges are barely noticeable and can restore the natural contour of teeth as well as the proper bite relationship between upper and lower teeth.

There are several types of fixed dental bridges (cannot be removed), including conventional fixed bridges, cantilever bridges and resin-bonded bridges. Some bridges are removable and can be cleaned by the wearer; others need to be removed by a dentist.

Porcelain, gold alloys or combinations of materials are usually used to make bridge appliances.

Appliances called implant bridges are attached to an area below the gum tissue, or the bone.
---
Partial Dentures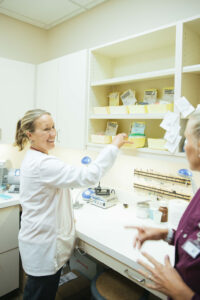 Partial dentures are often a solution when several teeth are missing.

Removable partial dentures usually consist of replacement teeth attached to pink or gum-colored plastic bases, which are connected by metal framework. Removable partial dentures attach to your natural teeth with metal clasps or devices called precision attachments. Precision attachments are generally more esthetic than metal clasps and are nearly invisible. Crowns on your natural teeth may improve the fit of a removable partial denture and they are usually required with attachments. Partials with precision attachments generally cost more than those with metal clasps.
---
Complete Dentures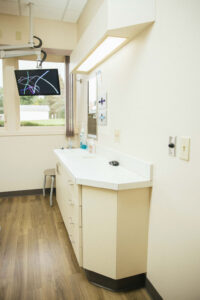 Complete dentures replace all the teeth, while a partial denture fills in the spaces created by missing teeth and prevents other teeth from changing position.

Candidates for complete dentures have lost most or all of their teeth. A partial denture is suitable for those who have some natural teeth remaining. A denture improves chewing ability and speech and provides support for facial muscles. It will greatly enhance the facial appearance and smile.

Complete or full dentures are made when all of your natural teeth are missing. You can have a full denture on your upper or lower jaw, or both.

Complete dentures are called "conventional" or "immediate" according to when they are made and when they are inserted into the mouth. Immediate dentures are inserted immediately after the removal of the remaining teeth. To make this possible, the dentist takes measurements and makes the models of the patient`s jaws during a preliminary visit.

An advantage of immediate dentures is that the wearer does not have to be without teeth during the healing period. However, bones and gums can shrink over time, especially during the period of healing in the first six months after the removal of teeth. When gums shrink, immediate dentures may require rebasing or relining to fit properly. A conventional denture can then be made once the tissues have healed. Healing may take at least 6-8 weeks.

An overdenture is a removable denture that fits over a small number of remaining natural teeth or implants. The natural teeth must be prepared to provide stability and support for the denture.